The 2018 Panamera vs the Audi S7 in Tallahassee, FL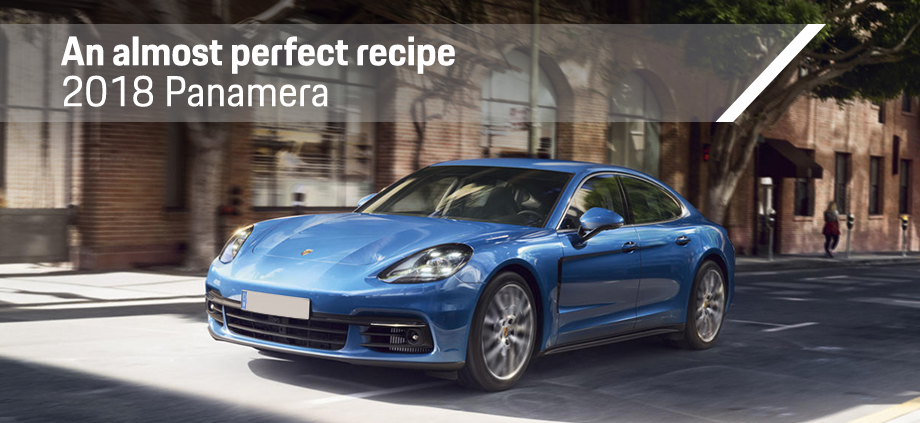 It's All In The Name
Porsche knows speed. That fact is especially evident when you put the 2018 Panamera next to the Audi S7.
When equipped with its standard 3.0L turbo V6, the Panamera can reach 60 MPH in 5.4 seconds behind 330 horsepower, all while maintaining an EPA-estimated 24 combined MPG.
Want to kick it up a notch? Upgrade to the Panamera Turbo and kick out 550 horsepower while you rip 0-60 MPH in just 3.6 seconds. The Turbo trim beats the S7 in horsepower and 0-60 MPH time, all while keeping a higher MPG.
And, then there's the hybrid. The 2018 Panamera Turbo SE-Hybrid's feeds off a 4.0L twin-turbo V8 to generated 550 horsepower, go 0-60 MPH in 3.2 seconds and hit a top track speed of 192 MPH. If you're looking for a sports car with heritage in the Tallahassee area, come and test-drive the 2018 Porsche Panamera at Capital Porsche today.

Look Alive
Four-door models don't have to be boring. Drive the 2018 Porsche Panamera for the roomy interior you need and the aggressive exterior style you desire.
Its racing heritage is evident in a lean, sculpted profile and athletic stance. Signature cylindric headlights extend over the Panamera's wheel wells, framing its sloped hood to complete the iconic Porsche front end.
The Audi S7 doesn't scream speed like the 2018 Porsche Panamera. Ditch the sedan look. Get to Capital Porsche today.
Cutting Edge Interior
If there's any way to make driving a 2018 Porsche Panamera more fun, it's by putting the latest and greatest tech at your fingertips.
Porsche Communication Management (PCM) keeps you connected, so you can toss your map, put your phone away and focus on the ride. The central control unit offers access to online navigation and audio via a 12-inch touchscreen display. With (PCM) you'll also be able to orchestrate a custom soundtrack, using its CD/DVD drive, Jukebox hard drive, or Aux and USB inputs for your iPhone® or iPod®.
The available Connect Plus maximizes ease while you're on the road, with a SIM card slot to allow you to connect to your mobile network in your dashboard. It also offers wireless internet access points for laptops, tablets and smart phones.
Get your tech needs on the go. Visit Capital Porsche and drive a 2018 Panamera today.

Super Fast, Super Safe
Safety is necessary as ever when you're having a fun - especially when you're having fun behind the wheel. The 2018 Porsche Panamera is equipped with ground-breaking features to keep you covered every time you ride.
State-of-the-art infrared cameras give you high-tech security by helping you see pedestrians and wildlife at night before they become present in your headlights. A thermal image of any animals and/or people on the road will appear on your instrument cluster, along with an audible signal when they are within critical range.
High-performance vehicles demand especially extreme precaution, so the Panamera was engineered with highly effective safety features. Such components include 6-piston aluminum monobloc fixed brake calipers at the front and 4-piston equivalents at the rear, as well as internally vented and slotted brake discs that are built to perform in extreme conditions. Porsche's proven Porsche Ceramic Composite Brakes are also available.
Drive fast, embrace the thrills and be safe. If you're looking for excitement in the Tallahassee, Panama City, or Lake City, FL areas, experience the 2018 Porsche Panamera at Capital Porsche today.